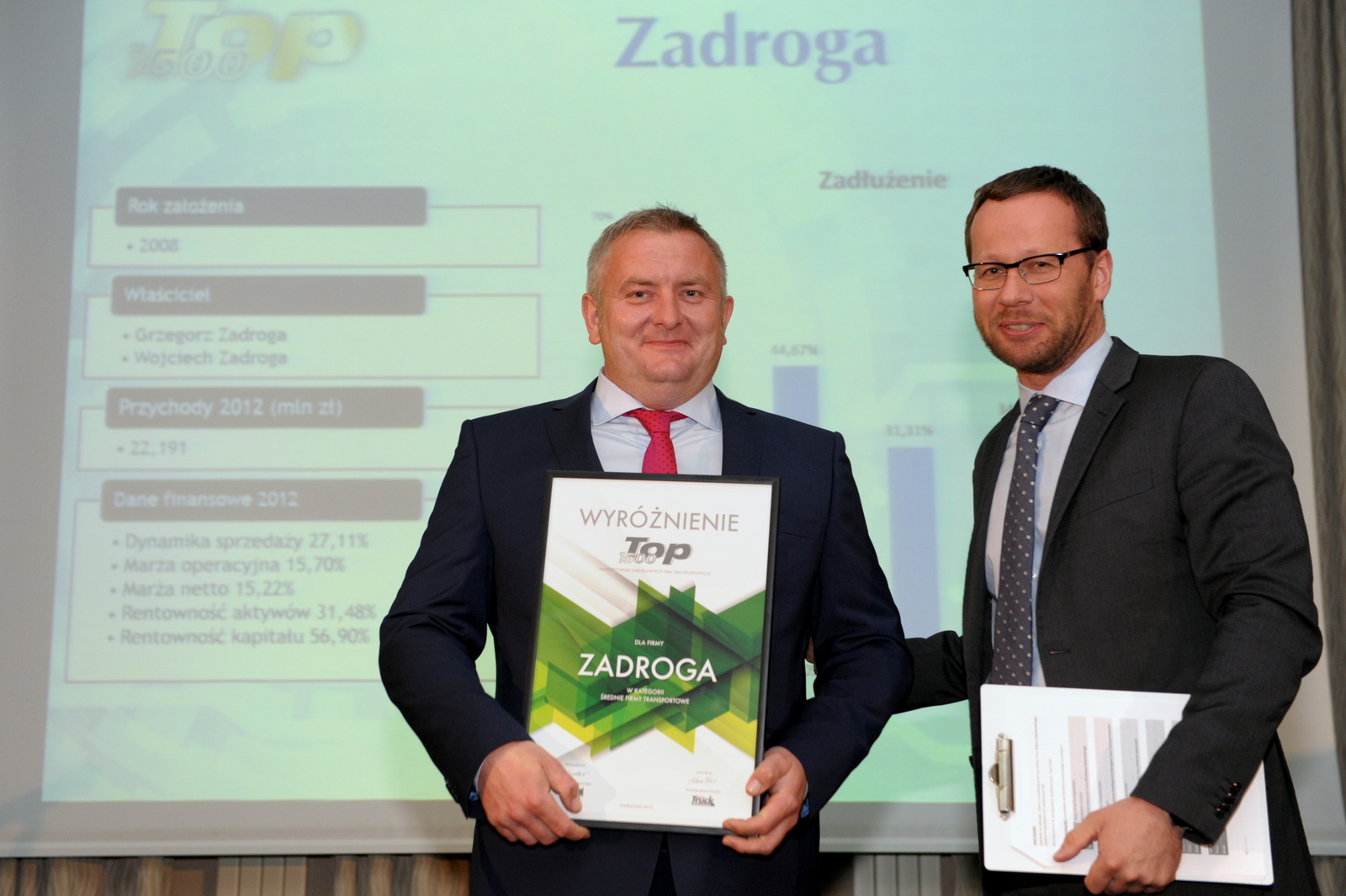 Who are we?
Our company specializes in the contractual transport – both the domestic and international transport. The company was established in 1998 and with each passing day we develop more and more. We can boast of a dynamically operating team consisting of experienced managers and transport industry professionals.
We own a fleet of modern vehicles which we are constantly enlarging and renewing. Currently, our company has more than 190 different types of vehicles at its disposal: cars and truckd (> 1.5 tones), solo or 13,6m ones with various built-ins (refrigerated trucks and tarpaulins).
Starting on 01.07.2015 we decided to meet the expectations of the market and purchased specialized equipment for Road Accident Rescue. We own a tug and trailer specialist.
Wojciech Zadroga
OWNER
 602 497 640
 wojtek@zadroga.com.pl
Grzegorz Zadroga
OWNER
 606 217 318
 grzegorz@zadroga.com.pl